To view live video of our Sunday Worship Services,
click here
to visit us on Facebook.
(Once you've arrived at our Facebook page, click the Videos link on the left.)
SUNDAY MORNING SERVICE at 10:00am
Join us in person or via Facebook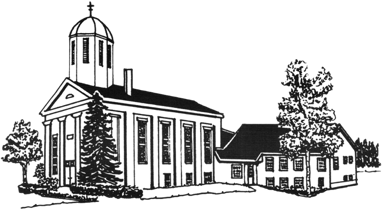 We hope that you'll join us for Sunday morning worship at 10:00am and for other fellowship and activities during the week. We've recently redefined the focus of our church's ministry:
Connecting with God
Community with others
Caring for the world
Lisha's Kill is a community in which we seek to know Jesus Christ and follow him in mission in our world. We offer a variety of opportunities for fellowship, personal growth, worship and service. As you browse our site, we hope that you'll find a place you can call home!
We pray that you will join us as we seek "joy in the journey" in relationship with God and one another.
In the grace and peace of Christ,

Pastor Lisa Vander Wal
Pastor's Pondering, Pentecost Season, 2021
"Carry each other's burdens, and in this way you will fulfill the law of Christ" (Gal. 6:2, NIV).

Burdens: there is scarcely a person on the planet who hasn't borne some kind of burden during the past year. Some have borne the burden of being an essential worker, caring for people sick with COVID-19 in hospitals and care facilities, or working in grocery stores. Others have carried the burden of loss: loved ones who have died or themselves carrying "long COVID" through continuing health concerns. Others have lost jobs because of an economy fraught with COVID-related issues. And still others have borne the burden of loneliness and despair as the pandemic has continued largely unabated in many regions of the country and world. It has been a difficult time, and for many places in the world it is still worsening.

This is an appropriate time for us to internalize the words of Paul in Galatians 6, because he properly reminds us that burdens belong to all of us. The image Paul gives is of mutuality, that we recognize that others have difficulties and encumbrances even as we do ourselves. Some are less weighty than others, but it does not mean that they are not difficult to carry.

In some contexts in the world, like the United States, there has been a tendency for people to want to be "done with" COVID, even though COVID clearly isn't done with us. We want our old freedom of movement and lack of encumbrance back; we want to return to the days before the pandemic began. But here is where Paul's words come to us, inviting us to "carry" more concern with helping the other with their burden than to be freed from our own. Places in our world like India, where I have many friends from within the World Communion of Reformed Churches, are experiencing tremendous and heartbreaking loss. How may we carry their burdens through prayer and tangible concern? Many places in the world are lacking vaccines. How may we speak for justice in encouraging the "haves" to share with the "have nots"? How may we reach out to those who have lost loved ones, to help carry their burden of loss? How may we encourage those who are lonely and depressed?

As we have traveled through Lent, the Easter season and now in the Pentecost season—the season of the Holy Spirit—we are reminded that Jesus has borne our griefs and carried our sorrows. May we each mirror Christ and seek to be filled with the Holy Spirit, that in humility we may value and care for those around us in the same way that Jesus has done this for us.
Joyfully serving with you,

Pastor Lisa Vander Wal