New! Watch video of our Sunday Worship Services!

Click
here
or use the videos button directly underneath our logo.
NEAT DINNER
Thursday, May 25 at 4:30pm
Please RSVP by Monday, May 22
Menu: Hamburgers, hot dogs, salads, dessert and beverages.
A freewill offering will be collected to help offset costs.
Christian Camp Scholarships Available!
Click here to download an application
(Adobe PDF, 26KB)

Open AA Meetings
Wednesdays at 7:00pm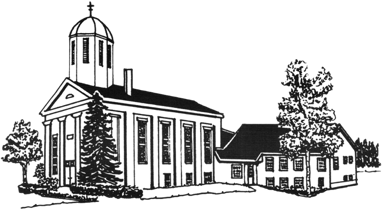 We hope that you'll join us for Sunday morning worship at 10:00am and for other fellowship and activities during the week. We've recently redefined the focus of our church's ministry:
Connecting with God
Community with others
Caring for the world
Lisha's Kill is a community in which we seek to know Jesus Christ and follow him in mission in our world. We offer a variety of opportunities for fellowship, personal growth, worship and service. As you browse our site, we hope that you'll find a place you can call home!
We pray that you will join us as we seek "joy in the journey" in relationship with God and one another.
In the grace and peace of Christ,

Pastor Lisa Vander Wal
Lisha's Kill
Christian Preschool
For children ages 3 & 4

Registration is open for the
2017-18 school year
Monday/Wednesday/Friday
9:00am-12:00pm
Click here to learn more
Dear Friends,
One of the most poignant stories in the Bible for me is the story of the Garden of Gethsemane, where Jesus prays for the cup to pass from him. Yet, he said, "Not my will, but yours be done." And as we have just commemorated in the events of Holy Week and Easter, we know what the cup entailed and what Jesus bore out of love for us.
This reminds me that, in the hour of Jesus' Passion, prayer was a priority even for the Son of God. Lately, seemingly everywhere I turn, I been reminded of the importance and necessity of prayer in the life of a Christian. One hymn writer hits it bang on: "Prayer is the Christian's vital breath, the Christian's native air."
But the question is, do we truly believe it? Listen to these words by Henri Nouwen:
Perhaps the challenge of the gospel lies precisely in the invitation to accept a gift for which we can give nothing in return. For the gift is the life breath of God, the Spirit poured out on us through Jesus Christ. This life breath frees us from fear and gives us new room to live. Those who live prayerfully are constantly ready to receive the breath of God, and to let their lives be renewed and expanded. Those who never pray, on the contrary, are like children with asthma; because they are short of breath, the whole world shrivels up before them. They creep into a corner gasping for air, and are virtually in agony. But those who pray open themselves to God and can breathe freely again. They stand upright, stretch out their hands, and come out of their corner, free to move about without fear.
Without prayer, the Christian gasps for breath. But through prayer God is able to open us up to experience freedom and power to live lives of productivity and service in gratitude for the free gift of grace given us through Jesus Christ, our risen Savior and Lord.
How is
your
breathing?
Grace and peace,
Pastor Lisa Vander Wal