Watch video of our Sunday Worship Services!

Click
here
or use the videos button directly underneath our logo.
NEAT DINNER
Thursday, January 25 at 4:30pm
Please RSVP by Monday, January 22
Menu: chicken and biscuits, peas, fruit cocktail, dessert and beverages
A freewill offering will be collected to help offset costs.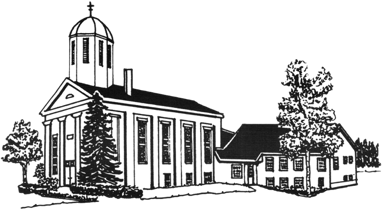 We hope that you'll join us for Sunday morning worship at 10:00am and for other fellowship and activities during the week. We've recently redefined the focus of our church's ministry:
Connecting with God
Community with others
Caring for the world
Lisha's Kill is a community in which we seek to know Jesus Christ and follow him in mission in our world. We offer a variety of opportunities for fellowship, personal growth, worship and service. As you browse our site, we hope that you'll find a place you can call home!
We pray that you will join us as we seek "joy in the journey" in relationship with God and one another.
In the grace and peace of Christ,

Pastor Lisa Vander Wal
Lisha's Kill
Christian Preschool
For children ages 3 & 4

Registration is open for the
2018-19 school year
Monday/Wednesday/Friday
9:00am-12:00pm
Click here to learn more
Pastor's Epiphany Pondering
Dear Friends,
When we look back at the narrative accounts of the birth of Jesus in the new Testament it is hard to understand that our Lord was not welcomed by the whole world. After all, the angels told the shepherds who told everybody they saw of the wonderful thing that had taken place in Bethlehem. Good news like this tends to get around, doesn't it, with everybody wanting to get in on the act?
But we know that King Herod did not take the news kindly when the Magi told him they had come to worship a new-born king. Herod's rage and fear caused the death of the children of Bethlehem. Good news suddenly seemed to go sour.
In the past year, we've heard a lot about "fake news." Depending upon who you listen to, and which news sites you give preference to, the news and the truth can look quite different. We have entered a new reality in which we aren't sure which news to believe. We also don't know whether it's good news or bad.
This is why I believe we Christians must come back to our common denominator: the news of a Savior born to us, who is Christ the Lord. It is also the news of Epiphany, which can be unpacked as "Eureka! I have seen the light!" The Magi saw it, the shepherds believed it, and the disciples followed it. This was for all of them truly good news!
But news of the Lordship of Christ is good news—and good
truth
—only for those who receive it, who recognize Jesus as the Son of God who came to offer a wholly new dimension of life in God and life with God. Jesus didn't come to strengthen our little earthly kingdoms. To welcome Christ -- the Light of the world -- into our lives is to invite him to illuminate and lead us in the ways of light and life. In doing so, we are led to the ultimate discovery: that we can let go of our little selfish kingdoms because in Christ we are given a share of a greater kingdom where love and grace are the governing principles. Instead of the greedy selfishness of Herod, we are invited to a journey of wonder and discovery that wholeheartedly believes that it is better to give than to receive, to love others as we would want to be loved ourselves.
May this characterize our 2018: to surrender our lives to this King of kings and Lord of lords in ever greater measure. Because his is the only kingdom guaranteed to last forever. That's good news that is worth carrying throughout the year to come.
Thankfully and joyfully serving with you,
Pastor Lisa Vander Wal