Live video of our Sunday Worship Services is temporarily unavailable. We apologize for the inconvenience.
GARAGE & BAKE SALE
Saturday, September 15: 9:00am - 3:00pm
We'll provide the table; all you do is set up.
Garage sale proceeds are yours to keep.
Bake sale proceeds to help fund Fellowship events.
Contact the church office to reserve your table by September 12

NEAT Dinner
Thursday, September 27 at 4:30pm
Menu: Chicken and dressing casserole, hot vegetables,
coleslaw, applesauce, rolls, dessert and beverages
A freewill offering will be collected to help offset costs
Please RSVP by September 24
518-346-2710 • lishaskill@verizon.net
SUMMER SERMON SERIES "Stories By Faith…"
Come and listen to stories of faith from the Bible, and after worship join us for refreshments.
All are welcome! Worship begins at 10:00am (air conditioned)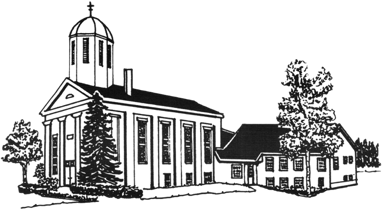 We hope that you'll join us for Sunday morning worship at 10:00am and for other fellowship and activities during the week. We've recently redefined the focus of our church's ministry:
Connecting with God
Community with others
Caring for the world
Lisha's Kill is a community in which we seek to know Jesus Christ and follow him in mission in our world. We offer a variety of opportunities for fellowship, personal growth, worship and service. As you browse our site, we hope that you'll find a place you can call home!
We pray that you will join us as we seek "joy in the journey" in relationship with God and one another.
In the grace and peace of Christ,

Pastor Lisa Vander Wal
Lisha's Kill
Christian Preschool
For children ages 3 & 4

Registration is open for the
2018-19 school year
Monday/Wednesday/Friday
9:00am-12:00pm
Click here to learn more
Pastor's Pondering for September
Dear Friend,

It is at this point of every year that I feel some ambivalence: on the one hand, I know that soon the lazy, hazy, more relaxed days and evenings of summer will be over. On the other hand, I am looking forward to the usual programs of the church starting up again. Each September we come back together to do the important work and fellowship of the church in our various forms of activities and service.

There is a praise song in our Sing! A New Creation songbooks that has recently become a favorite of mine that speaks about this. It's called "Shine on Me." It's featured in the "Confession and Assurance" section of the book. The whole song is good, but the third verse is particularly meaningful for me in this context: "New beginnings light my way toward eternity. Lead me in your light today. Jesus, shine on me. Shine on me, shine on me; Jesus, shine on me. Through the darkness of my heart, Jesus, shine on me."

New beginnings: this is the opportunity of every Christian every day of our lives. 2 Corinthians 5 says it clearly: "Therefore, if anyone is in Christ, the new creation has come: The old has gone, the new is here!" (TNIV). Daily we are able to "put on Christ" (Romans 13: 14) and begin anew. But this is also true for a new and fresh year at church as we begin again.

For the last year, several groups at LKRC have been studying a resource called "Transformed and Transforming." We have talked about the changes we can make as a church to be ever more transformed into the likeness of Jesus. As we are transformed, we are then able to be a transforming influence in the lives of others.

This is why I will be preaching a series this Fall called "New Beginnings." We will search the Bible for passages that can help us, both as individuals and as a body, change and transform more closely to the image of Jesus Christ, our Savior and King. Join us!
Joyfully serving with you,

Pastor Lisa Vander Wal