To view live video of our Sunday Worship Services,
click here
to visit us on Facebook.
(Once you've arrived at our Facebook page, click the Videos link on the left.)
CHRISTMAS DINNER
Sunday, December 9 following Worship

CHRISTMAS PROGRAM
Featuring our youth
Sunday, December 16 during Worship
CHRISTMAS EVE CANDLELIGHT SERVICE
Monday, December 24 at 7:00pm

NEAT DINNER
Thursday, January 24 at 4:30pm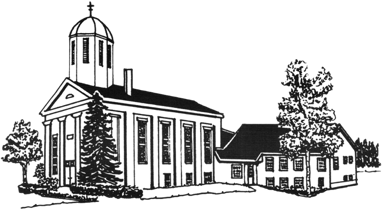 We hope that you'll join us for Sunday morning worship at 10:00am and for other fellowship and activities during the week. We've recently redefined the focus of our church's ministry:
Connecting with God
Community with others
Caring for the world
Lisha's Kill is a community in which we seek to know Jesus Christ and follow him in mission in our world. We offer a variety of opportunities for fellowship, personal growth, worship and service. As you browse our site, we hope that you'll find a place you can call home!
We pray that you will join us as we seek "joy in the journey" in relationship with God and one another.
In the grace and peace of Christ,

Pastor Lisa Vander Wal
Lisha's Kill
Christian Preschool
For children ages 3 & 4

Registration is open for the
2018-19 school year
Monday/Wednesday/Friday
9:00am-12:00pm
Click here to learn more
Pastor's Pondering for November
Now thank we all our God, with heart and hands and voices,
Who wondrous things hath done, in whom this world rejoices;
Who, from our mother's arms, hath blessed us on our way
With countless gifts of love, and still is ours today.

O may this bounteous God through all our life be near us,
With ever joyful hearts and blessed peace to cheer us;
And keep us in his grace and guide us when perplexed,
And free us from all ills in this world and the next.
When I think of Thanksgiving, this hymn by Catherine Winkworth always comes to mind. A couple of phrases especially jump out at me this year. First, "with countless gifts of love." Sometimes we fall into the trap of thinking God is a stingy God, withholding those things that we really desire and for which we fervently pray, and we don't understand God's reasons. But I believe that we often fail to understand that God isn't some cosmic errand boy, fetching everything we want, when we want it. Instead, God provides the things that God knows we need for our lives in order to grow and develop as God has designed. And in the midst of each day God provides us with "countless gifts of love," which are always there if we only have eyes to see.
Secondly, the song invites us to pray that God will "guide us when perplexed." For me this is a reminder that God doesn't always present us with a clear blueprint for our lives. We are called to walk by faith, not by sight. And thus there are times when we walk forward a bit perplexed, wondering what God has in store for us. But the reminder of this song is that we can trust God to hold our futures in God's hands and to also hold our hands through the journey as it unfolds.
I invite you to approach this year's Thanksgiving Day with an attitude of gratitude, mindful always that God is an abundantly gracious God who does gift us with countless gifts of love and who holds our hands even when we don't know where God's path will lead us.
And to call upon another song, "To God be the glory; great things he has done."
Joyfully and thankfully singing with you,

Pastor Lisa Vander Wal
P.S. — A very big thank-you to the LKRC congregation and individual members who have reached out with appreciation and love for my birthday and "Pastor Appreciation." The cards, the gift certificate, and the kind words have touched me deeply. Thank you all so much!