New! Watch video of our Sunday Worship Services!

Click
here
or use the videos button directly underneath our logo.
NEAT DINNER
Thursday, April 27 at 4:30pm
Please RSVP by Monday, April 24
Menu: ham, scalloped potatoes, rolls, broccoli, fruited Jell-O, veggies & dip, dessert and beverages.
A freewill offering will be collected to help offset costs.



Open AA Meetings
Wednesdays at 7:00pm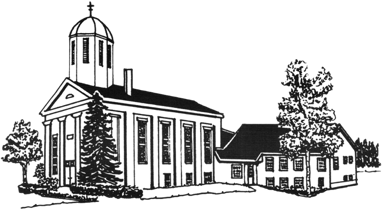 We hope that you'll join us for Sunday morning worship at 10:00am and for other fellowship and activities during the week. We've recently redefined the focus of our church's ministry:
Connecting with God
Community with others
Caring for the world
Lisha's Kill is a community in which we seek to know Jesus Christ and follow him in mission in our world. We offer a variety of opportunities for fellowship, personal growth, worship and service. As you browse our site, we hope that you'll find a place you can call home!
We pray that you will join us as we seek "joy in the journey" in relationship with God and one another.
In the grace and peace of Christ,

Pastor Lisa Vander Wal
Lisha's Kill
Christian Preschool
For children ages 3 & 4

Registration is open for the
2017-18 school year
Monday/Wednesday/Friday
9:00am-12:00pm
Click here to learn more
Dear Friends,
For Lent this year I have been using a little book of Lenten devotional prayers. Today's devotion is taken from the story in Mark 9 of a man pleading with Jesus to heal his son. Jesus says to the man, "Everything is possible for one who believes." And the poor man replies,"I believe; help my unbelief!"
The devotion writer goes on to say: "I believe, Lord. I think I believe. I want to believe. I do believe. But I also know doubt. I am familiar with uncertainty. Skepticism is the religion of the day, and I have seen misplaced trust in politics and relationships, in finance and in family. And so I tend to doubt everything. Even you. In the confusion of my own frail faith, point me again to your strong promise. In my baptism, you claimed me as your own. Be true to your promise, Lord, and help me overcome my unbelief. Amen."
I love this prayer because it is so honest. Both the biblical character in Mark and the modern day disciple in the devotion share the humility of knowing that, this side of eternity, we don't always feel strong and sure in our trust in God. We have been disappointed before, and we wonder, will we "see the goodness of the Lord in the land of the living" (Psalm 27:13)?
It's also comforting to know that Jesus struggled with what lay ahead of him. In the Garden of Gethsemane he prayed, "Father, if you are willing, take this cup from me; yet not my will, but yours be done." The stories of Holy Week remind us that, just as we encounter dark times, there was also a dark time for Jesus when he too pleaded with his Father to deliver him.
Still, I'm reminded of the famous sermon line: "It's Friday, but Sunday's Coming!" Easter is God's reminder that even in the midst of darkness, uncertainty, suffering and death, Jesus is triumphant. And God will also raise us, and our faith, through the good news of the resurrection of the dead.
May we approach the remainder of Lent and Easter in the certainty that God is with us, leading us into the light of Easter day.
Joyfully serving with you,
Pastor Lisa Vander Wal