NEAT Dinner
Thursday, October 25 at 4:30pm
Please RSVP by Monday, October 22
Menu: Beef Stew, cornbread, dessert, beverages
A freewill offering will be collected to help offset costs.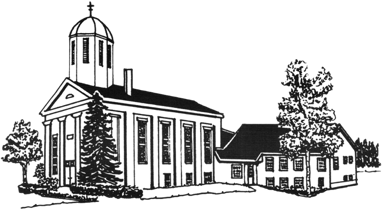 We hope that you'll join us for Sunday morning worship at 10:00am and for other fellowship and activities during the week. We've recently redefined the focus of our church's ministry:
Connecting with God
Community with others
Caring for the world
Lisha's Kill is a community in which we seek to know Jesus Christ and follow him in mission in our world. We offer a variety of opportunities for fellowship, personal growth, worship and service. As you browse our site, we hope that you'll find a place you can call home!
We pray that you will join us as we seek "joy in the journey" in relationship with God and one another.
In the grace and peace of Christ,

Pastor Lisa Vander Wal
Lisha's Kill
Christian Preschool
For children ages 3 & 4

Registration is open for the
2018-19 school year
Monday/Wednesday/Friday
9:00am-12:00pm
Click here to learn more
Pastor's Pondering for October
Dear Friend,

As I have said before, I have a collection of crosses that I have obtained from places all over the world: China, Romania, France, Italy and Germany, to name a few. Most recently I collected a cross in Ireland that is called "The Cross of the Scriptures," a replica of one found in the ruins of the Clonmacnoise Monastery and Cathedral. This cross has many panels which depict biblical scenes and symbols, some I recognize and others I don't. Some are warring figures; others, like the lion and the lamb, symbolize peace. I see the halos of the saints, the descending dove which symbolizes the presence of the Holy Spirit, the bound Jesus surrounded by soldiers, the two Marys, and the exalted Jesus. Saints and sinners all find their place on this cross.

What I see in the cross I also see in the church. We are a hodgepodge of saints and sinners alike, even in each of us individually. At times we closely mirror the life we want to live as followers of Christ; at other times we know we are faint images at best of a life lived wholly devoted to God. But the comfort we have is that we belong, body and soul, in life and in death, to our faithful Savior Jesus, who has fully paid for us through his precious blood. That is the beloved first question and answer of the Heidelberg Catechism that frames our relationship with God and with one another in the communion of saints: we belong.

This fall we are focusing on "New Beginnings" in our worship services. As we have noted, even though many of us have lived significant chunks of our lives in the church, there is always the biblical call to be made new in our life together in Christ. I repeat the verse of the song "Shine on Me" that led me to the sermon series title: "New beginnings light my way toward eternity. Lead me in your light today. Jesus, shine on me." Rather than living "stuck" in old ways, we always have the opportunity to begin again, to be refreshed and transformed in our Christian journey of life and ministry.

That is my prayer for all of us: that new beginnings will light our way as we continue our journey together toward eternity.
Joyfully serving with you,

Pastor Lisa Vander Wal