New! Watch video of our Sunday Worship Services!

Click
here
or use the videos button directly underneath our logo.
December Calendar Highlights
Sunday, December 11: A special Christmas program featuring our youth will be held during worship. After the service, join us for dinner: ham, potatoes au gratin, carrots, coleslaw, rolls, dessert & beverages. A freewill offering will be taken to offset costs.
Please RSVP by Wednesday, December 7.

Sunday, December 18: Christmas Cantata will be performed during worship: Candles and Carols, a service of hope, peace, joy & love. Advent is a holy season of expectant waiting and preparation for the birth of Christ. It is a journey from darkness to light. Everyone is welcome!
There will be no NEAT Dinner in December.
Please join us for Christmas dinner after worship on Sunday, December 11.
The next NEAT Dinner will be Thursday, January 26 at 4:30pm.
Christmas Eve Worship Service: Saturday, December 24 at 7:00pm
Christmas Day Worship: Sunday, December 25 at 10:00am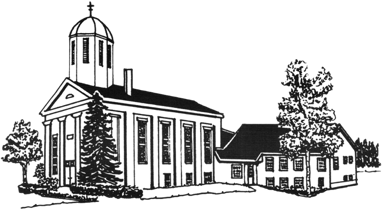 We hope that you'll join us for Sunday morning worship at 10:00am and for other fellowship and activities during the week. We've recently redefined the focus of our church's ministry:
Connecting with God
Community with others
Caring for the world
Lisha's Kill is a community in which we seek to know Jesus Christ and follow him in mission in our world. We offer a variety of opportunities for fellowship, personal growth, worship and service. As you browse our site, we hope that you'll find a place you can call home!
We pray that you will join us as we seek "joy in the journey" in relationship with God and one another.
In the grace and peace of Christ,

Pastor Lisa Vander Wal
Lisha's Kill
Christian Preschool
For children ages 3 & 4

Registration is open for the
2016-17 school year
Monday/Wednesday/Friday
9:00am-12:00pm
Click here to learn more
Dear Friends,
I like cartoons. It always seems that these can capture what people are feeling in ways that mere words cannot. There is one in my archives from a few years ago in
The Schenectady Gazette
that seems particularly appropriate for our current context. It featured two individuals engaged in arm wrestling, with the specter of terrorism lurking off to the side. One individual's label was "panic," and the other was designated as "don't panic." And isn't that just about the size of the situation in our country right now?
Of course, as Christians we know that panic is not the right course, because we know the One in whom we have believed, and we know the One who holds the future. We also know from Romans 8 that nothing can come between us and the love of God in Christ Jesus. And yet, at times we need to be reminded that, as the hymn says, "Though the wrong seems oft so strong, God is the Ruler yet." I also am encouraged by this refrain which reminds us to dare to believe:
Goodness is stronger than evil;
love is stronger than hate;
light is stronger than darkness;
hope is stronger than despair.
Friends, in this time of uncertainty, hold on to that which is certain: the love of God in Christ Jesus our Lord. Let that be our focus and our hope, and may we proclaim it loudly to those around us who struggle with fear and despair.
Grace and peace to you in Jesus,
Pastor Lisa Vander Wal