To view live video of our Sunday Worship Services,
click here
to visit us on Facebook.
(Once you've arrived at our Facebook page, click the Videos link on the left.)
ASH WEDNESDAY WORSHIP SERVICE
Wednesday, March 6th at 7:00pm
The service will include the imposition of ashes for those who choose to receive them
NEAT DINNER
Thursday, March 28 at 4:30pm
Please RSVP by Monday, March 25
Menu: Macaroni & cheese, ham, green beans, fruit cocktail, ice cream & beverages
A freewill offering will be collected to help offset costs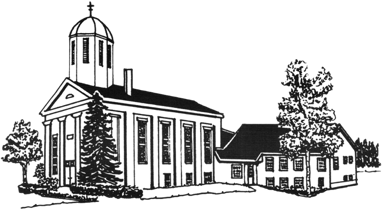 We hope that you'll join us for Sunday morning worship at 10:00am and for other fellowship and activities during the week. We've recently redefined the focus of our church's ministry:
Connecting with God
Community with others
Caring for the world
Lisha's Kill is a community in which we seek to know Jesus Christ and follow him in mission in our world. We offer a variety of opportunities for fellowship, personal growth, worship and service. As you browse our site, we hope that you'll find a place you can call home!
We pray that you will join us as we seek "joy in the journey" in relationship with God and one another.
In the grace and peace of Christ,

Pastor Lisa Vander Wal
Lisha's Kill
Christian Preschool
For children ages 3 & 4

Registration is open for the
2018-19 school year
Monday/Wednesday/Friday
9:00am-12:00pm
Click here to learn more
Pastor's Pondering for February
Dear Friend,

Inevitably in the month of February my thoughts turn toward the season of Lent (which begins on Ash Wednesday, March 6). One resource that I like to turn to for Lent is a book of readings by several Christian writers entitled Bread and Wine. An excerpt by John Howard Yoder captured my attention this morning; it's called "The Way of Peace":
"The innocent, silently uncomplaining suffering of Christ is not only an act of Christ on our behalf from which we benefit; it is also an example of Christ for our instruction, which we are to follow. This portrait of Christ is to be painted again on the ordinary canvas of our lives. Did not Jesus himself say that those who would follow him must deny themselves and take up their cross? What does it mean to bear a cross? …

"The cross of Christ was God's method of overcoming evil with good. The cross of the Christian is no different. It is the price of one's obedience to God's love. Such unflinching love for friend and foe alike will mean hostility and suffering for us, as it did for him...

"Christians whose loyalty to the Prince of Peace puts them out of step with today's nationalist world … love their enemies because God does so, and commands his followers to do so. That is the only reason, and that is enough... The Christian has no choice. If this was God's pattern, if his strategy for dealing with his enemies was to love them and give himself for them, it must be ours as well."
I believe this is an important meaning of Lent that we sometimes miss. The cross was not only God's means of forgiveness; it is also a way of life for those who would follow Jesus. To follow his pattern of suffering love is the most meaningful way we can live as true disciples of Jesus.
My prayer for this year's Lenten journey is that we will follow the way of peace and resolve, as far as it depends on us, to overcome evil with good, in Jesus' name.
Joyfully and thankfully singing with you,

Pastor Lisa Vander Wal