To view live video of our Sunday Worship Services,
click here
to visit us on Facebook.
(Once you've arrived at our Facebook page, click the Videos link on the left.)
HOLY WEEK AND EASTER SERVICES
Palm Sunday: April 14 at 10:00am - Service will include the distribution of palms
Maundy Thursday: April 18 at 6:30pm - Light supper followed by worship with communion at 7:00pm
Good Friday: April 19 at 12:00pm - Worship service
Easter Sunday: April 21 at 10:00am - Worship service with communion
NEAT DINNER
Thursday, April 25 at 4:30pm
Please RSVP by Monday, April 22
Spaghetti and Meatball Supper
A freewill offering will be collected to help offset costs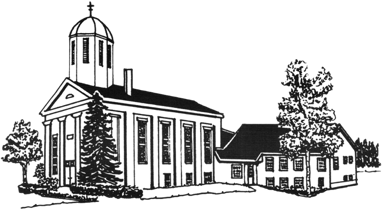 We hope that you'll join us for Sunday morning worship at 10:00am and for other fellowship and activities during the week. We've recently redefined the focus of our church's ministry:
Connecting with God
Community with others
Caring for the world
Lisha's Kill is a community in which we seek to know Jesus Christ and follow him in mission in our world. We offer a variety of opportunities for fellowship, personal growth, worship and service. As you browse our site, we hope that you'll find a place you can call home!
We pray that you will join us as we seek "joy in the journey" in relationship with God and one another.
In the grace and peace of Christ,

Pastor Lisa Vander Wal
Lisha's Kill
Christian Preschool
For children ages 3 & 4

Registration is open for the
2018-19 school year
Monday/Wednesday/Friday
9:00am-12:00pm
Click here to learn more
Pastor's Pondering for Lent and Easter
Dear Friend,

I have a confession: often I skip to the end of a book to see how it turns out. I do this partly
because I don't deal happily with a lot of tension; I want to make sure things turn out well and that good wins over evil. The other reason is simply that patience isn't my greatest virtue.

As we near the end of the Lenten season and anticipate the events of Palm Sunday and the Passion and death of Jesus, we know the end of the story: Jesus rises from the tomb to live again. Perhaps we know this story almost too well, and it fails to move us any longer. And maybe we are too impatient to sit awhile with the Passion narrative and the suffering of Jesus. We'd rather bring out the Easter lilies and bunnies and eggs and sing "Alleluia!"

And I must confess further that I skipped to the end of the study offered for this Lenten season, namely Falling into Goodness, by Chuck DeGroat. But I know Chuck (he teaches at Western Theological Seminary, where I am a member of the Board of Trustees), and I'm certain that he would say that it's important to sit in the in between time, before the glorious Easter cry, "He Lives!" And, sure enough, his last devotion, for Holy Saturday, lays this out for all of us:

"Jesus lived a life and took a journey that is now ours to take. As the sun descends beneath the horizon and darkness falls upon the earth, millions of Christians all over the world are celebrating the Resurrection-dawn at Easter Vigil services across the world. Darkness is required for a dawn. You cannot have authentic faith without it. Christianity is, in the end, no happy-clappy, health-and -wealth social club. It is about a transformed community, imaging the Son walking the pascal way, dying and rising, resisting the violent-coercive-imperialistic way of consumerist culture, and most likely paying the price for it. Humiliation is not an option — it's an inevitability.

"But the breaking dawn invites us to see that all is not doom and gloom. From darkness, the impossible is realized. With the disciples of Jesus scattered to the four winds, afraid to embrace a faith that might require their participation as those transformed by truth, Jesus emerges to a world that must now reckon with a very new reality: that conflicts are not won and lost by power, intimidation, or violence. The real battle is won through self-surrender, humiliation, turning the other cheek, loving and blessing and forgiving our neighbor... Jesus does not save us from suffering. He saves us from ourselves, which engages us in a process of profound transformation as every part of us that resists God is chipped and stripped away. And while this journey isn't as pretty as some would like it to be, it is real — a life lived awake and alert, a life lived vulnerably, a life lived with freedom. Read the great stories of the saints and martyrs. You will not find doom and gloom, but joy."
As we gather as a community to commemorate the events of Maundy Thursday, Good Friday and Easter, may we take Chuck's words to heart. May we seek to lead transformed lives that do not run from suffering, but instead embrace it as part of a life lived fully in relationship with our loving Savior. Then the words of the psalmist come to be our reality: "Weeping may remain for a night, but rejoicing comes in the morning."
Joyfully serving with you,

Pastor Lisa Vander Wal