HOLY WEEK AND EASTER SERVICES
Palm Sunday: March 25 at 10:00am - Service will include the distribution of palms
Maundy Thursday: March 29 at 6:30pm - Light supper followed by worship with communion
Good Friday: March 20 at 12:00pm - Worship service
Easter Sunday: April 1 at 10:00am - Worship service with communion
LISHA'S KILL SENIOR CITIZENS' CLUB

Welcome Lisha's Kill Senior Citizens' Club! The seniors meet here on Tuesdays at 9:00am. Contact Shirley Hamm (518-869-3020) for membership details.

NEAT DINNER
Thursday, March 22 at 4:30pm
RSVP by Monday, March 19
Menu: Veggies and dip, scalloped potatoes, ham, green beans with almonds, applesauce, dessert, and beverages.
A freewill offering will be collected to help offset costs.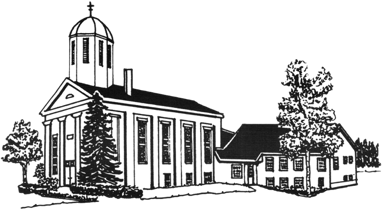 We hope that you'll join us for Sunday morning worship at 10:00am and for other fellowship and activities during the week. We've recently redefined the focus of our church's ministry:
Connecting with God
Community with others
Caring for the world
Lisha's Kill is a community in which we seek to know Jesus Christ and follow him in mission in our world. We offer a variety of opportunities for fellowship, personal growth, worship and service. As you browse our site, we hope that you'll find a place you can call home!
We pray that you will join us as we seek "joy in the journey" in relationship with God and one another.
In the grace and peace of Christ,

Pastor Lisa Vander Wal
Lisha's Kill
Christian Preschool
For children ages 3 & 4

Registration is open for the
2018-19 school year
Monday/Wednesday/Friday
9:00am-12:00pm
Click here to learn more
Pastor's Pondering for Lent, 2018
Dear Friends,
It's hard to believe that before we know it, we'll be entering the church season of Lent. It's enough to give you whiplash-it feels very much like we just finished the season of Advent, and now we are nearing the concluding of Epiphany season. You have to keep your eyes open; if you blink, you may miss it!
Sometimes that is what life seems like as well. As children, when we eagerly await something happening, it seems to take forever for it to arrive. But as we grow older, there is so much that we are busy with in life that we often miss the small things, the things less noticeable on our plate, because of what someone has termed, "the tyranny of the urgent."
This is why seasons like Lent and Advent are so important, not only in church but also in our personal lives. They invite us to make space and time for reflection and meditation upon the importance of who God is and what God has done for us in Jesus Christ. The Lenten season calls us to a time of introspection, to evaluate those places in our lives which are inconsistent with being a child of God, saved by grace and called to a life of holiness and love.
As we approach this Lenten season 2018, I urge you to make time for reflective and introspective practices and disciplines which make your vision of the Savior just a little clearer and your desire to follow him more intentional.
Recently I shared in a sermon an illustration which feels apt. A little girl is playing hide and seek with her father who sits in his chair while she hides. But she stands behind his chair and giggles, making it very obvious where she is. She is "hiding" within earshot.
The Lenten journey is an opportunity for us to focus on the places in our lives and in the Bible where Jesus is "hiding" in plain view, speaking tenderly to our hearts and minds that he is with us always. In the midst of the "tyranny of the urgent," he is inviting us to find both comfort and inspiration for the journey of life.
Thankfully and joyfully serving with you,
Pastor Lisa Vander Wal