MOTHER/DAUGHTER BANQUET

Friday, May 4 at 6:30pm
"A Walk Down Memory Lane"
Tickets: $8.00 each (children under 12 attend for free)
Call the church office to reserve your tickets

NEAT Dinner
Thursday, May 31 at 4:30pm
Menu: Hamburgers, hotdogs, salads, baked beans,
chips, dessert and beverages
A freewill offering will be collected to help offset costs
Please RSVP by Monday, May 29
518-346-2710 • lishaskill@verizon.net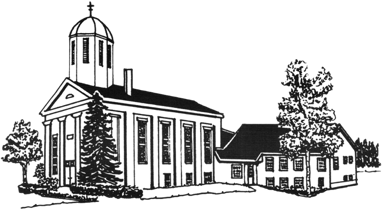 We hope that you'll join us for Sunday morning worship at 10:00am and for other fellowship and activities during the week. We've recently redefined the focus of our church's ministry:
Connecting with God
Community with others
Caring for the world
Lisha's Kill is a community in which we seek to know Jesus Christ and follow him in mission in our world. We offer a variety of opportunities for fellowship, personal growth, worship and service. As you browse our site, we hope that you'll find a place you can call home!
We pray that you will join us as we seek "joy in the journey" in relationship with God and one another.
In the grace and peace of Christ,

Pastor Lisa Vander Wal
Lisha's Kill
Christian Preschool
For children ages 3 & 4

Registration is open for the
2018-19 school year
Monday/Wednesday/Friday
9:00am-12:00pm
Click here to learn more
Pastor's Pondering for Easter
Dear Friends,
As I write this, it is Monday of Holy Week. We've waved the palms and remembered
that this is also Passion Week, the last week of Jesus' earthly life, when his ministry reaches its culmination in the Passion, death and finally, the resurrection. With the children we turned palm fronds into crosses, reminding us that the praise of the crowd quickly turned, in a matter of mere days, into cries of "Crucify him!"
All of this reminds me of the fragility of life and the ways in which we fickle human beings often turn so quickly from celebration to despair. It's happening in the culture around us, and it often happens in our personal lives. An unexpected diagnosis, a serious car accident, a fatal fire, or yet another school shooting can change the course of our lives or the lives of loved ones. In the Palm Sunday gospel lesson we read of Jesus weeping over Jerusalem, announcing that doom would come upon them, and lamenting "If you, even you, had only known on this day what would bring you peace—but now it is hidden from your eyes." If at such a time even Jesus would weep, what does this mean for us?
But, thank God, Easter is coming! Easter is here! Jesus has risen from the dead! Alleluia! Despite the challenges that life can bring, there is new life coming for us when we are in Jesus Christ. Though for a while we may be blinded to the things that will bring us true peace, in Jesus' resurrection we get a taste of what lies in store for all of us.
In my church study I have many crosses, but there are two wooden ones that I see whenever I look up from my desk. One is a cross that has a manger scene as a cutout in the center. The second is a butterfly, the symbol of new life, with a cross for a body. These two crosses symbolize for me what this week, and the Sunday that's coming, are all about. God sent the Son to be born as one of us, a baby born in a manger. That same Son willingly sacrifices his life to reconcile us to God. And finally, out of death comes new life—not just for Jesus, but for each one of us.
Thanks be to God for this most wonderful gift! Christ is risen! He is risen indeed! Alleluia!
Joyfully serving with you,
Pastor Lisa Vander Wal