Live video of our Sunday Worship Services is temporarily unavailable. We apologize for the inconvenience.
NEAT DINNER
NEAT Dinners will not be held in June, July or August. The next NEAT Dinner will be held on September 27, 2018 at 4:30pm.
SUMMER SERMON SERIES "Stories By Faith…"
Come and listen to stories of faith from the Bible, and after worship join us for refreshments.
All are welcome! Worship begins at 10:00am (air conditioned)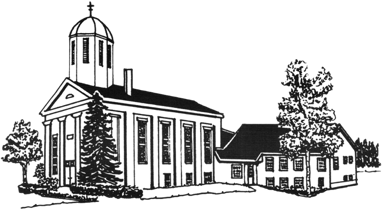 We hope that you'll join us for Sunday morning worship at 10:00am and for other fellowship and activities during the week. We've recently redefined the focus of our church's ministry:
Connecting with God
Community with others
Caring for the world
Lisha's Kill is a community in which we seek to know Jesus Christ and follow him in mission in our world. We offer a variety of opportunities for fellowship, personal growth, worship and service. As you browse our site, we hope that you'll find a place you can call home!
We pray that you will join us as we seek "joy in the journey" in relationship with God and one another.
In the grace and peace of Christ,

Pastor Lisa Vander Wal
Lisha's Kill
Christian Preschool
For children ages 3 & 4

Registration is open for the
2018-19 school year
Monday/Wednesday/Friday
9:00am-12:00pm
Click here to learn more
Pastor's Pondering for June, 2018
Dear Friend,

The General Synod (GS) of the Reformed Church in America (RCA) will gather in June to deliberate, worship, and fellowship together. I will be attending the GS as a corresponding delegate from the Commission on Christian Unity in order to deliver two reports from our work together. I will also be attending part of the Christian Reformed Church's Synod (which meets concurrently with the RCA's GS) as a representative of the World Communion of Reformed Churches.

I share this with you for the purpose of asking you to pray. As is true in so many denominations today, there is significant controversy which threatens to break "the unity of the Spirit through the bond of peace" that Paul urges us toward in Ephesians 4:3. Please pray that those who gather will do so in humility and patience, kindness and compassion, listening as well as speaking. Please pray for God's will to be done in the RCA.

To this end I also share with you an excerpt from General Synod President Lee De Young:
"Grace, mercy, and peace from God the Father and Christ Jesus our Lord." (1 Timothy 1:2) General Synod 2018 will take place June 7-12 on the campus of Calvin College in Grand Rapids, Michigan. We'll spend part of our time meeting jointly with synod delegates of the Christian Reformed Church in North America for worship, prayer, workshops, and timely ministry updates. Together we'll be inspired and challenged as we learn more about Christ's church and our growing collaborative partnerships—globally and closer to home.

General Synod 2018 promises to be a pivotal milestone in the RCA's 390-year history. The General Synod Council will present Eddy Alemán for approval as the next general secretary. Delegates will consider interim general secretary Donald Poest's report on this year's denomination-wide discussion about covenant and the RCA's future. Various overtures and recommendations will highlight theological and hermeneutical differences which persist within our denomination. Join me in praying that we'll be able to engage one another in Spirit-filled ways which display our shared commitment to Christ and exemplify the radical difference that He can make in the midst of our disagreements…

Mindful of Jesus' admonition, "Apart from me you can do nothing" (John 15:5), please devote yourself to fervent prayer for our week together and encourage others to intercede as well. "Continue steadfastly in prayer, being watchful and thankful." (Colossians 4:2 ESV)
Joyfully serving with you,

Pastor Lisa Vander Wal