New! Watch video of our Sunday Worship Services!

Click
here
or use the videos button directly underneath our logo.


Open AA meetings
Wednesdays at 7:00pm

NEAT DINNER
Thursday, February 23 at 4:30pm
Please RSVP by Monday, February 20
Menu: spaghetti & meatballs, tossed salad, Italian bread, Jell-O, veggies & dip, dessert and beverages.
A freewill offering will be collected
to help offset costs.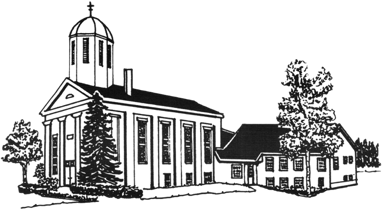 We hope that you'll join us for Sunday morning worship at 10:00am and for other fellowship and activities during the week. We've recently redefined the focus of our church's ministry:
Connecting with God
Community with others
Caring for the world
Lisha's Kill is a community in which we seek to know Jesus Christ and follow him in mission in our world. We offer a variety of opportunities for fellowship, personal growth, worship and service. As you browse our site, we hope that you'll find a place you can call home!
We pray that you will join us as we seek "joy in the journey" in relationship with God and one another.
In the grace and peace of Christ,

Pastor Lisa Vander Wal
Lisha's Kill
Christian Preschool
For children ages 3 & 4

Registration is open for the
2016-17 school year
Monday/Wednesday/Friday
9:00am-12:00pm
Click here to learn more
Dear Friends,
What would it take to make 2017 happy for you? I ask this because we so glibly say "Happy New Year!" to each other and the mail carrier and the person who rings up our groceries. We post it on Facebook and say it in our Christmas cards. But do we take time to think about what a happy new year would look like for us?
Perhaps it would mean having a particularly sought-after outcome occur: something that we really wish
would
happen or, conversely, something that we desperately wish
would not
happen. Or perhaps it would mean having a better job, or a new car, or a new relationship to replace that with which we are disappointed or tired. Perhaps it would be that our favorite team would win the World Series or the Super Bowl. Perhaps it would be to take our dream vacation. Would those things make for a happy year?
If those are the things which we think would make our new year happy, I dare say that it won't be a happy year. I say this because if we rely on things or circumstances to make us happy, we will always be disappointed, because they are ultimately not what will fulfill the purpose for which we were created, and thus not the things that will give us true joy.
Therefore, let me pass on to you a different new year's wish, authored by Charles Spurgeon:
I wish, my brothers and sisters, that during this year you may live nearer to Christ than you have ever done before. Depend upon it, it is when we think much of Christ that we think little of ourselves, little of our troubles, and little of the doubts and fears that surround us. Begin from this day, and may God help you. Never let a single day pass over your head without a visit to the garden of Gethsemane, and the cross of Calvary. And as for some of you who ... know not the Redeemer, I would to God that this very day you would come to Christ.

My friends, the New Year may not always be as "happy" as we would wish, but the Christian is blessed in Christ with every spiritual blessing in the heavenly places (Ephesians 1:3). With this as our assurance, we can look forward to a "blessed" new year throughout the days that lie ahead, no matter what opportunities or problems might come our way.
Grace and peace to you in Jesus,
Pastor Lisa Vander Wal
P.S. — I want to thank everyone for the outpouring of Christmas cards and blessings we have received during the Advent and Christmas season. Thank you for the generous monetary gift as well as the name plague for my desk (I have difficulty remembering that I am "Rev. Dr. Lisa Vander Wal, so the reminder is nice!). Let us pray for a joyous and fruitful 2017 in ministry here in this little corner of God's Kingdom.