Lisha's Kill Christian Preschool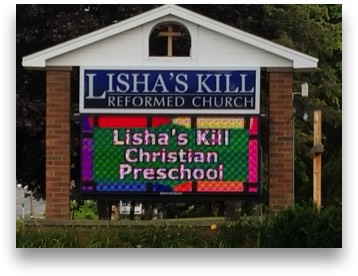 Mrs. Kristen Magil, Preschool Teacher
Ages: 3-4 years old
LKCP is a half-day (3 hours) program held on Mondays, Wednesdays and Fridays from 9:00am-12:00pm, September through May. Our schedule follows the South Colonie School District calendar for most holidays and recess weeks. Our preschool is for children 3 and 4 years of age (students must be 3 years old as of October 1 of the calendar year in which they enter preschool).
LKCP provides children with experiences that supplement those they have at home and assists parents in their responsibility of early childhood development.
Registration is open for the 2019-20 school year.
Please contact the church office to have your child's name placed on a waiting list, and/or to inquire about the 2019-20 school year.